Feel like you've tried everything, like your problem has become unique and untreable?
Having trouble getting to sleep? Struggle to stay asleep?
Poor concentration affecting your daily activities?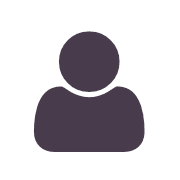 Patients
Need sleep help? Tried everything? We can help you get better quality sleep and cure insomnia so you can cope with everyday life.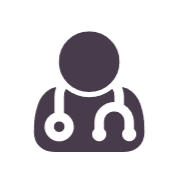 Medical Professionals
Feeling pressure to prescribe pills? Want to offer better, evidence based, scientific care for patients with insomnia? Our Exeter sleep clinic helps with all types of insomnia.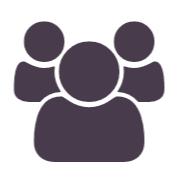 Corporate Clients
Want to improve productivity and reduce absenteeism in the work place?  Mitigate risk and improve performance by educating your employees on sleep wellbeing, shift work and insomnia.
Sleep and Insomnia problems – the science
The short term solutions we use for a better night of sleep can sometimes make things worse, and can even help cause insomnia. Relaxation techniques alone will not help. Reading about what no sleep does to you will not help. Keeping obsessive ritualistic behaviours and rules around your sleep will not help. After all, normal sleepers don't do this! Sleepyhead uses well established, scientific techniques to improve sleep in the long term by targeting our behaviours and the cognitive processes we go through to improve sleep without the use of sleeping pills. The science has been adapted so it's realistic and works for you and your lifestyle – don't change any more then you have to, with the help of Stephanie, Sleepyhead's founder and expert.
All you have to do is come to the Sleepyhead Clinic ready to learn and apply the techniques at home with our cognitive behavioural therapy for insomnia solution, adapted for you.
The majority of patients respond to this treatment fairly quickly, seeing improvements in sleep quality and total sleep time, as well as an increase in alertness, concentration, memory and productivity. Feel present in your own life again. Get rid of the frustration and the loneliness of poor sleep. Find your happiness once again.
Stephanie is a Sleep Physiologist with an entire career of experience in sleep psychology, physiology and chronobiology. She has treated hundreds of patients and has allowed patient feedback to shape how she delivers her very successful treatment. She will adapt the treatment for you and your lifestyle – not the other way round. She can help you online and in person.
What is CBTi?
Cognitive Behavioral Therapy for Insomnia, or 'CBTi' for short, is a sleep and Insomnia technique that trains people to use techniques that address the mental (or cognitive) and physical factors that are associated with insomnia. Highly evidence based and successful.
This is very different from cognitive behavioural therapy for depression or anxiety.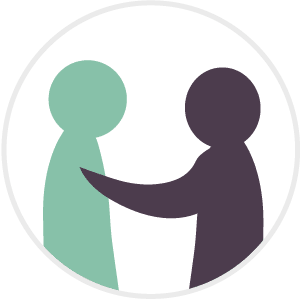 One-to-one personal sessions
Want to talk with a little more privacy? We can plan personal sessions for you.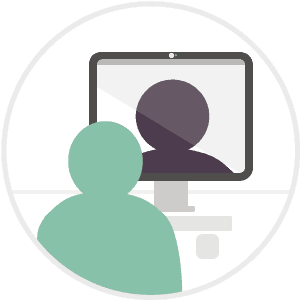 One-to-one online
Can't make it to our clinic? Complete the course through online sleep help.
Short videos from Sleepyhead
Forget the obsessive ritualistic sleep routines.
Adapting your entire life to your sleep problem and not feeling present in your own life.
You don't need to feel out of control, frustrated and on your own any more.  Stephanie has designed these courses not only to significantly improve the quality and quantity of your sleep, but to take away the fear of not sleeping and NOT give you an insane long list of rules that won't work anyway  – after all, good sleepers don't do this!
No need to take time off life, Stephanie teaches you how to sleep WITH life. After all, what's the point in sorting sleep in the most perfect conditions? Learn why you have struggled so long despite spending lots of time and money on anything you could think of.
Through a lack of education and understanding sleep science has been largely ignored in favour of ideologies and beliefs that aren't based in any science – even in the medical industry.
This wasn't really challenged until insomnia started to become highlighted as a real problem across the globe. How on earth were you supposed to resolve your sleep problems when we as the medical community weren't educated appropriately either? Slowly this is changing.
This lack of validation and reassurance has contributed to a lot of people suffering with this chronic condition to feel like a lost cause, but rest assured – this is not the case.
Get ready to wake up to your own life, feel in control and have no fear over sleeping anymore. Get ready for a good night's sleep – long term!
The science
Sleepyhead clinic courses are built from Cognitive behavioural therapy for insomnia (CBTi) evidence based strategies. CBTi is different from other forms of cognitive behavioural therapy and it's a lot safer than sleeping pills (learn more about insomnia and CBTI here).
Trust in a new process
Stephanie has many years with this form of treatment but understands that it can be hard to follow.
She has adapted this method to make it more user friendly and is very successful due to her broad experience in the field of sleep medicine including sleep psychology, sleep physiology and chronobiology.
She understands that you may have had this condition for a really long time, that it is unique to you and being able to trust in a new process can be difficult especially when nothing has worked previously.
Stephanie has built all her courses so that they work – not in a lab, but in real life with real people. She has a high success rate and is constantly adapting and building on all her courses to provide you with the most up to date, evidence based and realistic treatment out there.
Become your own sleep expert!
What others have said

I began the CBTI program feeling a bit reluctant and sceptical. Like lots of insomniacs, I felt I'd tried everything – and feared this would be yet another failed attempt. It was a delight to discover that Steph's methods actually work – and are all backed up by rigorous scientific research. After 20 years of surviving on a just a couple of hours, I'm now getting a full night's sleep. And, for a chronic insomniac, that's truly transformative! Steph's experience and enthusiasm, coupled with her effective methods, make for a powerful, drug-free solution to insomnia.
RP, London

Just to say a very big thank you for all your kindness, time and tips during the last few weeks, I really appreciated all your help and suggestions and I feel sure that it has and will continue to aid me in my sleep schedule.
AB, Exeter

Ready to get a good nights sleep?